Which is more affordable and reliable, a mechanical watch, a quartz watch, or a solar-powered watch?

Dec 15,2022

There are many types of watches that are common in daily life. In terms of driving methods, there are atmospheric mechanical watches, quartz watches, solar watches, and of course electronic watches. This time we mainly compare mechanical watches, quartz watches, and solar watches. , which do you think is more affordable and reliable?
Let me talk about mechanical watches first, which are the most traditional type of watch. The movement of mechanical watches has a long service life. The disadvantage is that the travel time error is large. The appearance of mechanical watches is thicker than that of quartz watches. Mechanical watches need to be wound. The cost of making watches is high.
Let's talk about solar-powered watches. Solar-powered watches are also a new kind of watch at present. The advantage is that the time is accurate and the battery does not need to be replaced for a long time. Because the watch has a battery inside, it can charge the watch with any light. The disadvantage is that it cannot be used permanently, because the inside of the watch is composed of electronic integrated circuit boards and other components, and it will age over time.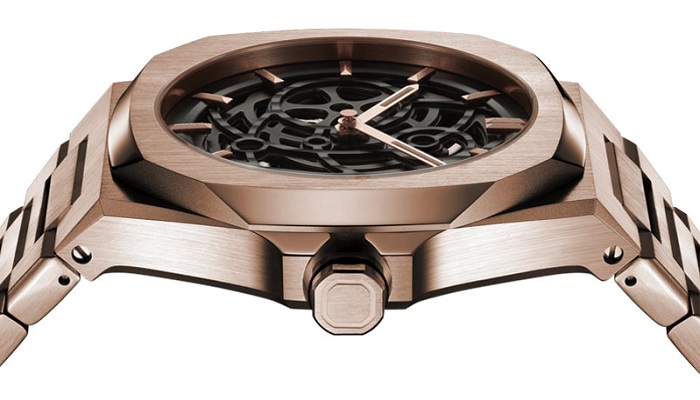 From these three watches, I think quartz watches are the most affordable and reliable, which can be summed up in the following 8 points:

1. Compared with automatic mechanical watches, the parts of quartz watches are much less, the workmanship is not so complicated, and the time and energy spent are not so much, so the cost is naturally much lower.

2. Quartz watches are driven by batteries, which are relatively stable and reliable.

3. Cheap, quartz movements are usually 20-30% cheaper than mechanical movements, so quartz watches are usually much cheaper than mechanical watches.

4. High precision. The biggest advantage of quartz watches is high precision (almost 100 times higher than mechanical watches), and the monthly error is -30 seconds to +30 seconds.

5. Watch models, quartz watches can be made thinner or smaller, which is more convenient to use and wear. In addition, it is also easy to realize multi-function, and there is more room for variation in the style of the appearance of the watch case.

6. Easy to use. When you buy a quartz watch, you will definitely experience its convenience. It will serve you well and you don't need to take too much care of it. It is especially suitable for women and middle-aged and elderly people. However, mechanical automatic watches often stop for a long time due to insufficient exercise, which is very annoying.

7. Long service life. The structure of the quartz watch movement is much simpler. You only need to replace the battery regularly. Choose a reputable watch repair shop and choose a good quality battery. The life of the quartz watch must be much longer than that of the mechanical watch. Here I can tell you that quartz watches do not have as prominent wear and tear problems as mechanical watches (although there are not many diamonds on the movement), and the use of the watch handle is also very small, so there is basically no need to consider the wear and tear of the mechanical parts, especially the transmission. gear train.

8. Easy maintenance. Quartz watches have a relatively long maintenance cycle. If there is no problem with the watch, you don't need to wash the oil. Buying a watch is the same as buying a car, the future maintenance cost should also be taken into consideration. The life of a mechanical watch largely depends on the degree of wear and tear, and the more famous the watch, the greater the maintenance cost.
BrightyWatch is a watch manufacturer with more than ten years of experience. We can help you customize quartz watches and mechanical watches, and we can also wholesale with a low MOQ. Welcome to contact us.